Danny 'Steelhead' Molino 13 was the only one who could have caught LA, We Love It! if the Lions had won. Fortunately for LA, Packers were victors and so was LA.
LA is a past Rak Madness Champion, but has been winless in the past couple seasons.  So what would any level headed former champion do to change his luck?  Change his name of course and it seems to have paid off. 
LA, We Love It! is a play off his love for the LA Dodgers and 80's movie Gotcha! starring Anthony Edwards and the always beautiful 80's heartthrob Linda Florentino (trust me, she was).   IF you've seen the movie you know the "LA, We Love It!" scene,  if you haven't click on the punk rocker above and watch the 33sec video, you'll understand.
LA's real name is often confused with a well-known football personality more known for his announcing capabilities than playing.   Any guess who this former Madness Champion is??? If you guessed Cris Collinsworth you would be wrong, but if you guessed Chris Collingsworth you would be right.  Congratulations Chris and welcome back to the podium – Go Gators!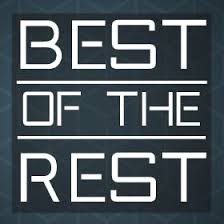 Steve 'Perry' Reed with 14
NEED HELP WITH YOUR PICKS?