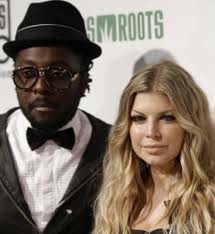 Will-I-Am Fergie-son wins Week 14
Will-I-Am Fergi-son tied at 11 with Pacos Tacos prior to the MNF game. (Since the Army-Navy game ended with at a tie, everyone got 1 correct instead of 6)  Regardless of the winner MNF it was going to the total pts tie-breaker since no one in 2nd could catch either Paco or Will-I-Am.  Will-I-Am needed 50 or under while Paco needed 51 or higher.  A 21-7 Seahawk victory put Will on top as Week 14 winner.  So you know what that means???  A Rakoczy did not Win the Pool… BUT A GATOR DID.  That makes 8 out of 14 weeks a Gator has won the pool and if I'm counting right there is only 1 Gator Madness entry who has not won this year and I'm not going to mention Danny Molino's name.  I'm starting to feel this is turning into a Gator Nation, 
 ll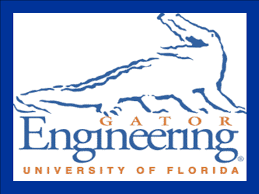 Willam (Will) Ferguson, a  Gator alumn and like eRak (longtime friend and former roomate at UF)  an Engineer working and living up in the Jacksonville area doing whatever eRak  (Erik Rakoczy) a Florida Grad currently living in Gainesville working at Exactech doing whatever engineers do, is the 7th GATOR to win the madness thus far this season. Although 7 of 13 weeks a Gator has taken home the prize is indeed impressive, I believe the real story is the number of Rakoczy's that have won the past 5 weeks.   
So, if you're counting at home you probably have already realized that since the half way mark, 4 out of the last 5 weeks, a Rakoczy has won the pool.  Pretty amazing right?  I'm sure you all are of so happy for the Rakoczy family and their recent success.  Well, I for one am holding back the excitement.  I'm even thinking about tanking this week's picks, not that I have to try too hard with the way I've been picking this year.  Why would I tank it?  Well I like running the pool and I'm afraid if end up winning, or my brother Chris for that matter, that would make 5 Rakoczy victories over the past 6 weeks.  That might just seal the deal of the pool shrinking from its current size of 52 entries down to the 6 Rakoczy's.  And what fun would that be for me coming in 6th with that bunch?  That said, I know the pools integrity is in tack and you should too since I send out everyone's picks prior to the games starting. Well most of the games.  You know I'd do it earlier, but I have a life too.  So you doubters out there… put your effort towards winning next week instead of trying to figure out how the Rakoczy's have put together a pretty impressive family string of victories.  All I can say is "Way to go RAK Pack!  Give me an R, Give me an A, Give me a K….."
BEST OF THE REST IN WEEK 13 WITH 14 CORRECT –  MRUBIN AND LINEBACHER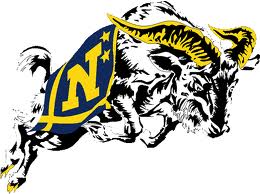 As Rak Madness Tradition goes we honor the men and women of the ARMY & NAVY that protect our freedom by having only 1 college game but list it 6 times.  So you have plenty of options – You can go for it and pick the same team 6 times, lean heavy on one team but pick the other a couple or you can play it safe by picking 3 for each side guaranteeing 3 correct.  Always interesting what the overall leaders chose to do, go for it and separate themselves from the rest OR play it safe?  Good Luck deciding.  Check out the Video of the Week, its worth the 4 minutes. 
VIDEO OF THE WEEK & ASK RAK?
"VIDEO OF THE WEEK" – 
Always willing to add a little excitement to the Madness I'm opening up Video Of the Week to members.  If you come across a short  sport related video you feel worth sharing send me the link. If it passes the boards approval, we'll post the video.   Try to keep it sports related, however I'm not one to pass up a short funny video either (.ie. Movie, TV short clip)  Just do me a favor and let's stay away from politics.  
"ASK RAK" –
3 weeks ago, I did a two week video segment, called 'Dawg, Pick, and Lock' of the week.  Although I posted a 3-3 record in the 2 week span I stopped since my ratings were in the tank.  I think my mom was the only one who watched the video, and I need more than just my mom.  Any how I'm going in a new direction and my next show is going to be called  "ASK RAK"  Say that 3 times fast and you just might get 'Ass Crack', but I promise my responses will be clean.  This segment will be on demand only – so if a question is asked I'll post a video response, if I don't get a question no video.  One question a week and my response will be 2 min or less to answer.   Send your questions to rak@rakmadness.net
Props to UFJoeB for segment title idea
NEED HELP WITH YOUR PICKS?